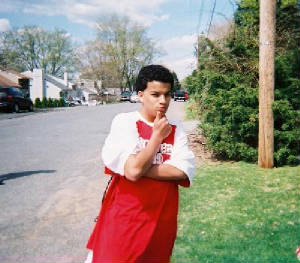 Rookie Kenny Martinez had 8 catches and 1 TD catch in his XOFL debut
Lang, Martinez Looks Sharp in Preseason Opener
Martinez shows off exceptional hands in XOFL debut
Ogdensburg, NJ--
In the fist game of five,
La Policia
took care of business Monday afternoon, soundly defeating
F-9
by a score of 35-0. In the game, Captain Bobby Lang led the team at Quarterback going 16 for 22, with 5 Touchdown Passes, while first year player Kenny Martinez impressed many by catching everything QB Bobby Lang threw to him. Martinez ended up with 8 receptions and 1 Receiving Touchdown on the day.
Joe Byrne
of Ferdinand Magellan subbed in for the absent Joe Sanflippo, and pitched in heavily for La Policia catching 4 Touchdown Passes and had 8 receptions on the day.
F-9 had a tough time moving the ball on offense, going the whole first half without even completing a pass.
Brian Saxton
was 5 for 23 in the game and thre 2 Interceptions. Xhevat Vukel led the team with 4 receptions and
Nick Sabatello
added a reception as well.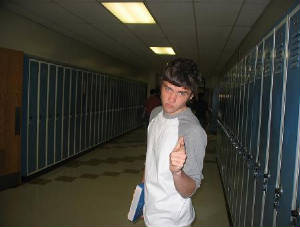 Bobby Lang looked sharp in the victory, throwing for 5 TD Passes
After the game, Captain of La Policia, Bobby Lang said, "La Policia looks ready for opening day. I actually didn't relize that Kenny Martinez was that good when I signed him. He caught EVERYTHING. 5-5 my ass."