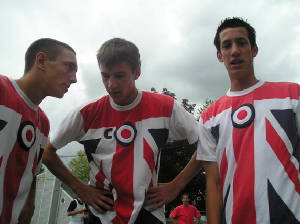 BRITISH GENTLEMEN REMAIN #1
Bowlby and Co. Just Too Much for TLA in Week 1
The British Gentlemen (1-0) remain atop the XOFL Power Rankings through Week 1 of the XOFL as they soundly defeated TLA, 56-7. In the game, Adam Bowlby threw for 7 TD's and also picked off a pass and returned it for a TD right before halftime. Frank Elmuccio and Travis Wenz combined for 24 catches and 7 TD receptions. Ferdinand Magellan looked very sharp as well, and could be the team this year that gives the British Gentlemen a run for their money. Tyler Wenz and Joe Byrne earned Week 1 Player of the Week and Offensive MVP Honors for Ferdinand Magellan in their 49-14 win over the Hamburg Knights.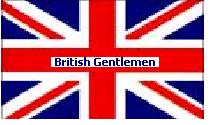 1. British Gentlemen (1-0)
The British Gentlemen defeated TLA 56-7 in Week 1, while they didn't even play their best game. QB Adam Bowlby had another MVP type day, going 24 for 37 with 7 TD Passes and only 1 INT. Bowlby has the second highest QB Rating in the league (98.0). Frank Elmuccio had a solid week at WR, catching 16 balls, good for second in the league, while my preseason choice for Defensive Player of the Year, Travis Wenz, added 2 Interceptions, while also catching 3 TD's form Bowlby.
Next Up: La Policia (0-1)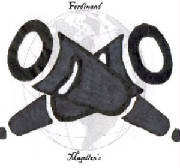 2. Ferdinand Magellan (1-0)
Easily could have been my #1 team after their Week 1 performance, but until the British Gentlemen suffer a loss, they remain atop the Power Rankings. QB Joe Byrne and WR Tyler Wenz are BOTH looking like serious MVP Candidates as they just destroyed the Hamburg Knights in Week 1, 49-14. Joe Byrne completed a ridiculous 38 passes, 23 pf them to Player of the Week, Tyler Wenz. Wenz even showed his defensive abilities with 2 Defensive INTs. #2 WR Ryan Egan caught 15 balls and 2 Touchdowns.
Next Up: League Champs (0-0)
3. Team Walmart (1-0)
Early in the season it is strictly just about the records, but Team Walmart did show some glimpses of hope in their Week 1 victory over La Policia, 28-21. Rog Guild played well at both QB and WR, goign 13 for 25 with 3 TD and only 1 INT at QB, while also catching 11 balls, 1 for a score. Jess Petronaci suprisingly played well, catching 10 balls, 1 for a TD, good for 6th in the league after Week 1. Rocky Tironi caught 3 TD Passes from Rog Guild in the victory.
Next Up: TLA (0-1)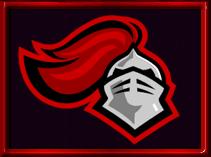 4. Hamburg Knights (0-1)
QB Brian Saxton continued his preseason play, which was mediocre at best. Saxton was 8 for 16, with 2 TD, but 2 INT's, giving him a 56.3 QB Rating. Both Nick Sabatello and Andrew Kasa were quiet in their Week 1 loss to Ferdinand Magellan (1-0). Kasa played poorly at QB, going 3 for 11 with 2 INT's, good for a 0.0 QB Rating. Nick Sabatello caught 7 passes, 1 for a score, as the Hamburg Knights need to regroup next week and get in the W column.
Next Up: Blue Baracudas (0-0)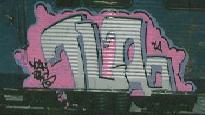 5. TLA (0-1)
TLA lost to the British Gentlemen in Week 1, scoring only 1 Touchdown. The offense needs to improve, but not too much, just cut down the turnovers. Both WR's (Palecek, Pospiech) are in the top 5 in the league in receptions, yet this team has lengthy drives then a costly turnover turns everything around. A little more practice and this could be a dangerous team. QB Nick Selepouchin is a solid player, and just had a bad regular season debut, throwing for 3 INTs with only 1 TD.
Next Up: Team Walmart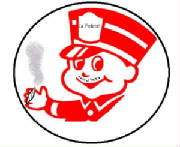 6. La Policia (0-1)
La Policia should not be this low, as they played without Kenny Martinez who played very well in preseason. Bobby Lang's younger brother, Pat Lang, filled in as a sub for the absent Martinez, and had a quiet day. Bobby Lang had a tough day at QB, going 13 for 38, with 3 Interceptions, but did throw 3 Touchdown Passes. Kevin Reidinger had a solid day at WR, catching 3 TD's, with 7 receptions in the game. La Policia will need to bring its 'A' game next week, when they face top ranked British Gentlemen (1-0)
Next Up: British Gentlemen (1-0)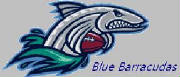 7. Blue Baracudas (0-0)
The Cudas' did not get to play in Week 1 because the League Champs once again did not show up. This team is actually eager to play in the XOFL as both Chris Killacky and Tommy Babcock made appearances in Week 1, yet The League Champs remained non existant to the XOFL. The Cudas' open their season next up with the Hamburg Knights, and it remains in question whether QB Gil Tussey has retired or is still a member of the Blue Baracduas.
Next Up: Hamburg Knights (0-1)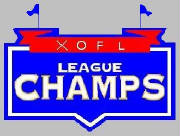 8. League Champs 0-0
The League Champs have been absent for 2 preseason weeks, 1 XOFL Combine, and now Opening Day in the XOFL. This team is not going to show up, and it is about time Commissioner Joe Byrne steps in and removes 2 players from this team and add players who are eager to join the league. WR Xhevat Vukel is the only accountable member of this team and wants to play. The other two remain a question mark every week. It is sad that we easily allowed these players in the league, while needing a league vote for Nick Sabatello, who comes to everything, even sporting the nice, official, XOFL Headband.
Next Up: If not another forfeit, Ferdinand Magellan (1-0)